W tym wpisie chciałbym zawrzeć moje źródła z których czerpałem wiedzę przygotowując się do egzaminu, oraz pierwsze wrażenia po egzaminie. Aby zdać certyfikacje Microsoft Certified: Azure Solution Architect Expert nalezy podejść do dwóch egzaminów AZ-303 oraz AZ-304.
AZ-304: Microsoft Azure Architect Design
Candidates for this exam should have subject matter expertise in designing and implementing solutions that run on Microsoft Azure, including aspects like compute, network, storage, and security. Candidates should have intermediate-level skills for administering Azure. Candidates should understand Azure development and DevOps processes.
A candidate for this exam should have advanced experience and knowledge of IT operations, including networking, virtualization, identity, security, business continuity, disaster recovery, data platform, budgeting, and governance–this role should manage how decisions in each area affect an overall solution. In addition, this role should have expert-level skills in Azure administration and have experience with Azure development and DevOps processes.
Zakres egzaminu
Design Monitoring (10-15%)
Design Identity and Security (25-30%)
Design Data Storage (15-20%)
Design Business Continuity (10-15%)
Design Infrastructure (25-30%)
Pierwsze wrażenia
Egzamin AZ-304: Microsoft Azure Architect Design był dla mnie zdecydowanie prostszym egzaminem niz AZ-303. Na pewno w duzy stopniu wynikało to z faktu, ze wiedziałem juz na co się nastawiać oraz przygotowując się do AZ-303 poświęciłem duzo czasu na poznanie usług.
Na samym egzaminie jest sporo pytań poświęconych zarządzaniu tożsamością, oraz zapewnienia ciągłości działania biznesu. Te pytania również stanowiły dla mnie największą trudność.
W kwestii zarządzania tozsamością pomogły mi organizowane przezemnie spotkania Spotkanie Architektura w Azure - Wykorzystanie Azure AD w aplikacjach i tu Architektura w Azure - AAD część 2.
Zasoby
Microsoft Learn
Pluralsight
Inne
Pare słów na koniec
Duza część materiałów się pokrywa z egzaminem AZ-303 o którym pisałem w poprzednim wpisie tu.
Materiałów które pomagają w przygotowaniu do egzaminu jest naprawdę dużo. Chociaż i tak według mnie najwięcej daje praktyka…
Niestety często rzeczywistość jest taka, że nie mamy dostępu do subskrypcji lub też nie mamy możliwość przerobienia wszystkiego ze względu na projekty jakimi się zajmujemy.
Dlatego gorąco wszystkich zachęcam do posiadania własnej subskrypcji i klikania, bawienia się chmurą. Przy odrobinie uwagi nie musi to kosztować dużo, a da to dużo większe benfinty niz wkuwanie dokumentacji.
Photo by Lewis Keegan on Unsplash
使用微信扫描二维码完成支付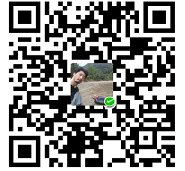 ---
comments powered by

Disqus